EUROPEAN SATELLITE
European Satellite Systems are fixed to receive information from satellites orbiting the Earth. The quality of signal received and the availability depends of the position of specific satellite orbiting the Earth and the location of your home/roof position. We can offer a full service and will carry out all necessary surveys in order to deliver the optimum result.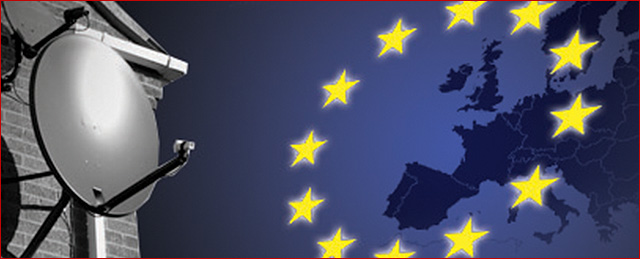 We now offer installations of Free to Air OR Pay channels. S.A.S. will carry out the installation & demonstration of all new digital European satellite systems. Please note that any European Satellite will require installation of a large satellite dish.
European Satellite Realignment Service
If you already have a system for receiving digital European satellite TV but are having problems receiving a good signal, we can help. Satellite & Aerial Services can visit your premises, test the system and replace any faulty satellite TV equipment which is causing you problems. We also offer a digital European satellite TV realignment service to make sure that you have the best possible signal.
● Installation of european satellite

● Resetting your dish to another satellite

● Troubleshooting of satellite equipment

● European satellite to multiple rooms