Satellite Aerial Services (S.A.S) install standard High Quality coax/commercial coax cat5 & cat6 (for HD) structured cabling systems. Either a new cable for a bedroom TV or a complete new system, or a re-wire, S.A.S are happy to install a new specified cabling system to virtually any house or business property in the Channel Islands. We are also able to work in conjunction with any local builder, developer, or electrical contractor to achieve a desired system. All cabling is of the highest quality & low loss, which conforms to CAI regulations.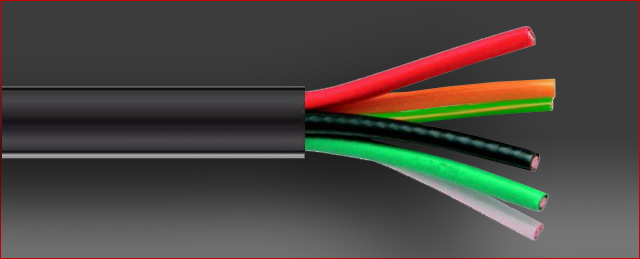 VARIOUS COAX CABLING


● Satellite Aerial Services offers cables manufactured by Belden. Specified to meet en50117 with a watertight dielectric, this 75-ohm cable is ideal for use where water ingress might be a problem.

● We also offer a high quality five-core coaxial cable. Each coax cable is a copper tape and braid 1mm cable with CAI approval. Sheathed with integral 6mm earth wire, these cables are used for trunk and branch IRS systems to connect switches, amplifiers and LNBs. They contain five 1mm CAI approved screened coaxial cables and one 6mm earth and require 25mm Clips. Coax cables are colour coded - Red 1 Vert High; Yellow 2 Horiz High; White 3 Terrestrial; Green 4 Horiz Low; Black 5 Vert Low. Earth cables are standard green/yellow.